Let's Do This was released by indie polish maker Girly Bits as one of three blogger collaboration shades in February this year. This polish is a joint creation by Pam, owner and creative force behind Girly Bits, and Jen of the wonderful blog Musings of the Wife of a Jedi in celebration of her third blogiversary. If you'd like to read Jen's post about Let's Do This, you can find it here.
The inspiration for Let's Do This was the experience of watching sunsets over the ocean shared by Jen and her husband on their honeymoon, reflected by the medium-toned rich orange "shimmolo" (as coined by Pam, a holo/shimmer hybrid) base laden with gleaming multicolored flake shimmers in sunset hues of red, gold, flame and purple, as well as tiny red microglitters. It's an autumnal shade of orange with a certain tawniness to it, landing somewhere between deep carrot and burnt orange in the family spectrum. Full of fine holographic pigment, there is a subtle but lustrous golden prismatic blaze in direct sun as well as gorgeous tonal shadings to the base color in indirect light. The multi-colored flakes sparkle from within the polish as the light hits them just right, punctuating the luxuriously-hued holographic base with lively flashes of glowing color like the sort of light play you see in gem opals. Unexpected and opulent!
Application was great! The consistency of Let's Do This is thicker but still fluid, creamy and dense with flakes. It is easily manipulated with Girly Bits' flattened flexible brush and likes to go on in medium coats, with moderate tumbling of the components and a few slight protrusions over the free edge. Self-leveling properties are very good as is the pigmentation with even, opaque coverage in two coats. Cleanup is easy and straightforward, no sticky flakes or pigment travel. Let's Do This dries naturally in very good time to a smooth, slightly flat finish. Topcoat pops the colors of the flakes and enhances the base color without diminishing the holographic effects in any way.
Photos show two coats of Let's Do This over treatment and basecoat with a topcoat of Seche Vite.
Girly Bits Let's Do This
Girly Bits Let's Do This
Girly Bits Let's Do This
Girly Bits Let's Do This
Girly Bits Let's Do This
Girly Bits Let's Do This
Girly Bits Let's Do This
Girly Bits Let's Do This
Girly Bits Let's Do This
Girly Bits Let's Do This
Girly Bits Let's Do This
Girly Bits Let's Do This
Girly Bits Let's Do This
Girly Bits Let's Do This
Girly Bits Let's Do This
Girly Bits Let's Do This
Photogenic little puppy! Of course the flashing flakies really can't be captured in a still image, their appearance and effects are naturally dynamic and constantly changing with the angle of light. Just multiply the little bursts of color you see in the photos by m (m of course being the movement of your fingers as you shift them around to see as much of the flashing flakies as you can) and then multiply that by 10. That's what it's like, looking at this polish!
At this point I just want to mention that I'm writing this from within an utterly delicious cloud of Estee Lauder Bronze Goddess, a now copiously spritzed sample of which I ordered from the perfumistas that run Surrender to Chance (dangerous website, proceed with caution and a firm grip on your credit card/paypal account). My opinions are thus colored by the fabulous sensation that I'm soaking in the sun by a tropical beach somewhere, lean, fit, tanned and independently wealthy with a cabana boy at hand ready to do my bidding... did I mention the fruity rum cocktail with the umbrella in it? Yasssss!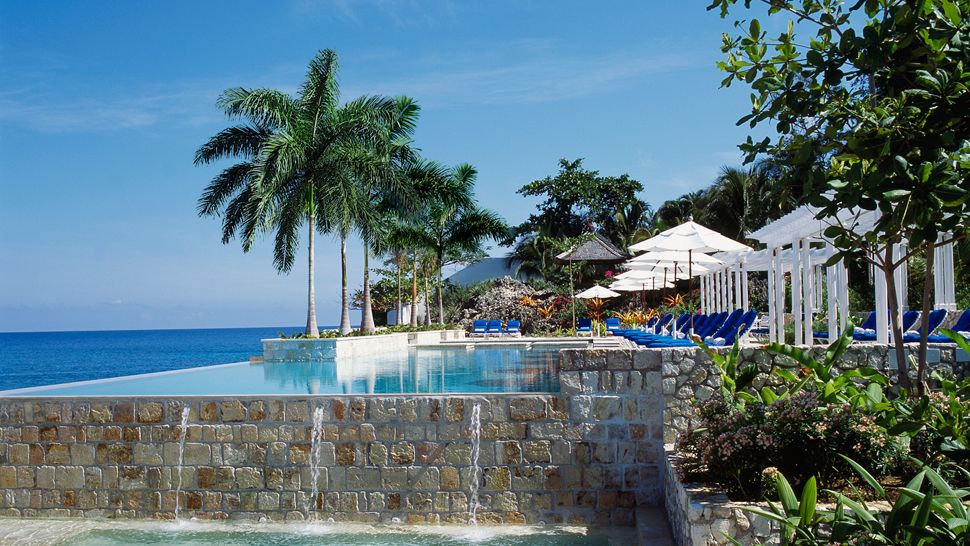 That's not to say that Let's Do This is any less than what I've described. In fact, it's fitting perfectly into my blissful (if illusory) fragrance-inspired milieu. Did I say autumnal? Because this polish looks damn fine with a tan and a well-garnished Goombay Smash....
love,
Liz